The Dove Club: Challenging Perceptions of Body Weight in Elementary School
Abstract
This paper examines the creation of the Dove Club, an initiative at a Peel District Elementary School, by asking how the creation of the Dove Club is situated in a broader discussion of healthism and the increase in popular concern surrounding the alleged obesity epidemic. Reviewing the literature on the "obesity epidemic," fat studies, and education, I highlight the impact of the "obesity epidemic" discourse on schools. In this paper, I analyze the mission statement of the Dove Club, and personal correspondence with a founding teacher. Using a social constructionist lens, I argue that the Dove Club reconstructs claims of health and healthy living by positioning teachers as key role models for young female students. Additionally, the Dove Club focuses on aspects of health, such as positive self-esteem, role modeling, and healthy living that are not intrinsically linked to weight. I interpret these actions as successful contributions to health by employing a Health At Every Size lens.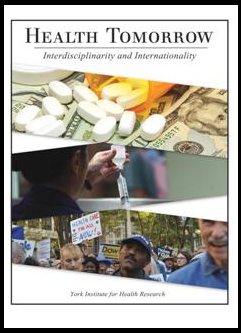 Downloads
How to Cite
Ioannoni, K. (2015). The Dove Club: Challenging Perceptions of Body Weight in Elementary School. Health Tomorrow: Interdisciplinarity and Internationality, 3(1). https://doi.org/10.25071/2564-4033.40195
License
We ask that authors, if their submissions are accepted, complete a copyright agreement form. Doing so will protect the author and the journal. We reserve the right to be the first to publish the authors' work.