Payment where Payment is Due: Canada's Federal Transfer System and a Needs-Based Solution to Health Transfer Spending
Abstract
Since the 1950s, federal transfers have been moulded and remoulded under practically every Prime Minister. The current iteration of transfers, specifically the 2014 implementation of equal-per-capita funding through the Canada Health Transfer, poses major problems to regional disparities, and arguably favours provinces that have high growth; this leaves poorer provinces, like the Maritimes, to make major cuts to provincial budgets in order to maintain the standards set out in the Canada Health Act. This paper explores the history of transfers, why transfers are necessary for Canadians, as well as the criticisms of the current system. Following this, it is recommended that a needs-based model for determining health transfers be adopted; specifically, the model developed by Marchildon and Mou that accounts for an aging population as well as one that is geographically dispersed. This paper provides a more contemporary analysis on federal transfers as they relate to the health care system. Additionally, it focuses somewhat on the issues New Brunswick is facing currently as, among other things, a result of inadequate funding from the federal government.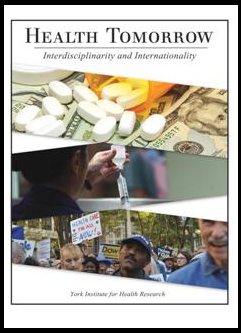 Downloads
How to Cite
Aiken, M. (2015). Payment where Payment is Due: Canada's Federal Transfer System and a Needs-Based Solution to Health Transfer Spending. Health Tomorrow: Interdisciplinarity and Internationality, 3(1). https://doi.org/10.25071/2564-4033.40194
License
We ask that authors, if their submissions are accepted, complete a copyright agreement form. Doing so will protect the author and the journal. We reserve the right to be the first to publish the authors' work.