Exposure to Video Display Terminals and Associated Neuromuscular Pain and Discomfort in Male and Female Undergraduate University Students
Abstract
This paper explores the gender differences with respect to potential negative physical effects associated with prolonged Video Display Terminal (VDT) use. In this cross-sectional survey, we distributed self- reported health questionnaire along with the Nordic Musculoskeletal Questionnaire (NMQ) to 278 University of Ontario students (95 males and 183 females, aged between 17-32 years) in Oshawa, Ontario, Canada. Results showed that female students suffered more pain/discomfort in the neck/shoulder/hand and wrist (64.1%) in comparison to males (45.7%). Location of pain was also different in female students when compared to male students. This study provides preliminary evidence to suggest that female UOIT students experienced increased negative health effects on exposure to VDTs in comparison to male students. This study will help facilitate more targeted interventions towards millennials and assist them in reducing pain/discomfort they may experience when using devices with VDTs.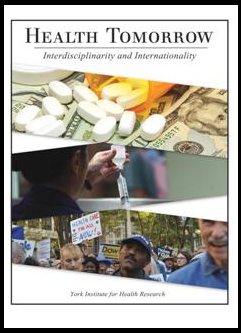 Downloads
How to Cite
Altaf, G., Bartfay, W., Bartfay, E., & Sanchez, O. (2015). Exposure to Video Display Terminals and Associated Neuromuscular Pain and Discomfort in Male and Female Undergraduate University Students. Health Tomorrow: Interdisciplinarity and Internationality, 3(1). https://doi.org/10.25071/2564-4033.40191
License
We ask that authors, if their submissions are accepted, complete a copyright agreement form. Doing so will protect the author and the journal. We reserve the right to be the first to publish the authors' work.