Health Equity, Population Health, and Climate Change Adaptation in Ontario, Canada
Abstract
Climate change holds the potential to exacerbate existing health inequalities, yet understanding how practitioners conceive health equity and health equality has received little attention in the scholarly literature. This contribution utilizes in-depth interviews with public health practitioners from health units across Ontario, Canada to characterize understandings of equity in relation to on-going climate change adaptation work. Perceptions of health equity and associated public health practices are described before discussing the resulting implications for how and why practitioners take up the equity agenda in relation to climate change. In doing so, this work problematizes existing public health tools and competencies and signals the emergence of new practices capable of simultaneously promoting adaptive capacity to climate change and reducing health inequity in Ontario.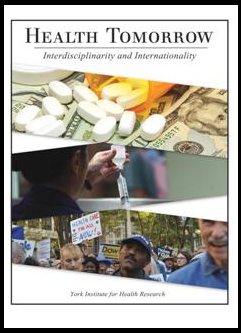 Downloads
How to Cite
Buse, C. G. (2015). Health Equity, Population Health, and Climate Change Adaptation in Ontario, Canada. Health Tomorrow: Interdisciplinarity and Internationality, 3(1). https://doi.org/10.25071/2564-4033.40177
License
We ask that authors, if their submissions are accepted, complete a copyright agreement form. Doing so will protect the author and the journal. We reserve the right to be the first to publish the authors' work.